In the world of fashion and personal style, having a watch that reflects your individuality is a must. If you're looking to design your own watch brand, Billow Time Watch Manufacturer is here to turn your vision into reality. In this article, we will explore the benefits and possibilities of working with Billow Time to create your very own custom watch brand.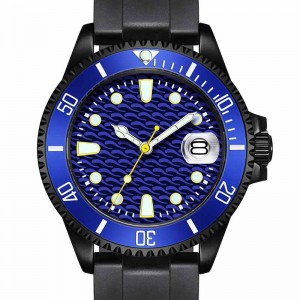 Unleash Your Creativity:
Billow Time understands the importance of self-expression and uniqueness. By partnering with them, you have the freedom to design a watch that truly represents your style and brand identity. From choosing the dial shape, case material, strap design, and even the intricate details, Billow Time provides a wide range of customization options to bring your creative ideas to life.
High-Quality Craftsmanship:
When designing your own watch brand, quality is paramount. With Billow Time as your manufacturer, you can expect exceptional craftsmanship and attention to detail. They pride themselves on using premium materials such as stainless steel, genuine leather, and sapphire crystal to ensure durability and longevity for your custom watches.
Expert Design Assistance:
If you have a concept in mind but need guidance in refining your design, Billow Time's experienced design team is ready to assist you. They have the expertise to help translate your ideas into practical and stylish watch designs. From selecting the right color combinations to choosing the ideal watch movement, their professionals will guide you throughout the design process.
Custom Branding and Logo:
Establishing your own watch brand is not just about the physical design; it's also about creating a unique identity. Billow Time offers custom branding options, allowing you to incorporate your logo or brand name on the dial, case back, or even the strap buckle. This personal touch adds authenticity and distinguishes your watches from others in the market.
Hassle-Free Manufacturing and Delivery:
Partnering with Billow Time eliminates the stress of manufacturing and logistics. They handle the entire production process, ensuring that your custom watches are manufactured to the highest standards. Additionally, they offer efficient and reliable shipping options, so your watches can be delivered to your doorstep or directly to your customers, wherever they may be.
Designing your own watch brand is an exciting journey, and Billow Time Watch Manufacturer is your trusted partner in making it a reality. With their commitment to quality craftsmanship, extensive customization options, expert design assistance, and hassle-free manufacturing and delivery, Billow Time offers the perfect platform for bringing your unique timepiece designs to life. Embrace your creativity and create a watch brand that truly reflects your style and personality with Billow Time.
For inquiries or to start designing your own watch brand with Billow Time, please contact them directly.