BillowTimeWatch brand is a brand focusing on the design and manufacturing of men's watches. The brand is known for its unique design concepts, high-quality materials and exquisite craftsmanship. If you are looking for a high-quality men's watch, the BillowTimeWatch brand is definitely a good choice.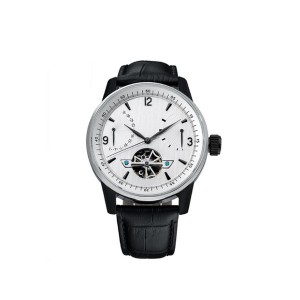 The BillowTimeWatch brand is very competitively priced compared to other brands. For example, a BillowTimeWatch brand men's watch typically costs between $500 and $1,000, while a similar product from another brand may cost $1,000 or more more. This means that if you buy a men's watch from the BillowTimeWatch brand, you can get the same high-quality product, but you won't have to spend as much money.
In addition to price advantages, BillowTimeWatch brand men's watches have many other advantages. For example, the brand's watches use high-quality materials such as stainless steel, ceramic, and leather. Not only are these materials durable, they are also extremely comfortable. In addition, BillowTimeWatch brand watches also have unique design styles that can meet the needs of different consumers.
Finally, if you want to buy a men's watch from the BillowTimeWatch brand, you can do so through the following link: https://www.billowtimewatch.com/. We believe you will love this brand's products.