In today's fast-paced world, a watch not only serves the purpose of keeping us punctual but also acts as a trendy fashion accessory. If you're looking for a unique timepiece that exhibits your personal style, look no further than BillowTimeWatch. With their exceptional craftsmanship and customization options, BillowTimeWatch offers a wide range of custom time watches that can truly elevate your style. In this article, we will delve into the features that make BillowTimeWatch a brand worth considering.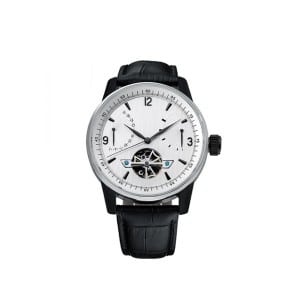 Handcrafted Excellence:
BillowTimeWatch takes pride in their commitment to crafting each timepiece with precision and skill. Their team of experienced artisans pay meticulous attention to detail, resulting in watches that are of the highest quality. By handcrafting their watches, BillowTimeWatch ensures that each piece is unique and meets the highest standards of craftsmanship.
Customization Options:
What sets BillowTimeWatch apart is their extensive customization options. Whether you're looking for a sleek, minimalistic design or a bold and vibrant statement piece, BillowTimeWatch has got you covered. From the dial to the strap, you have the freedom to select from a wide range of materials, colors, and finishes. This level of customization allows you to create a timepiece that reflects your personal taste and individuality.
Unparalleled Durability:
BillowTimeWatch understands that a watch should not only look good but also stand the test of time. That's why they use premium materials such as stainless steel and sapphire crystal to ensure the durability of their watches. By investing in a custom time watch from BillowTimeWatch, you can rest assured that it will be a long-lasting companion on your wrist.
Attention to Detail:
The devil is in the details, and BillowTimeWatch excels in this aspect. From the intricate engravings on the case back to the well-designed crown, every element of their watches is carefully considered. The result is an attention-grabbing timepiece that exudes sophistication and elegance.
Timeless Style:
BillowTimeWatch understands that fashion trends come and go, but timeless style stays forever. That's why their custom time watches embody a classic design with contemporary influences. Whether you're dressing up for a formal event or going for a casual day out, a BillowTimeWatch can effortlessly complement your style and make a lasting impression.
When it comes to custom time watches, BillowTimeWatch stands out as a brand that offers exceptional craftsmanship, extensive customization options, durability, attention to detail, and timeless style. By investing in a BillowTimeWatch, you not only own a fashionable accessory but also a unique timepiece that reflects your personality. Elevate your style and make a statement with a custom time watch from BillowTimeWatch today!