In today's fast-paced world, where personalization is highly valued, owning a unique timepiece that reflects one's individuality and style has become more important than ever. BillowTimeWatch, a renowned brand in the watch industry, specializes in crafting custom Seiko watches to cater to the needs and desires of watch enthusiasts worldwide. With a commitment to precision and craftsmanship, BillowTimeWatch has revolutionized the market by offering exclusive custom watches for OEM (Original Equipment Manufacturer) and ODM (Original Design Manufacturer) purposes.
Unveiling the Brand: BillowTimeWatch
BillowTimeWatch has emerged as a trusted name in the watch industry, renowned for its commitment to excellence and innovation. The brand employs a team of skilled artisans, watchmakers, and designers who possess years of experience in the custom watch manufacturing process. By blending traditional craftsmanship with modern techniques, BillowTimeWatch has successfully positioned itself as a pioneer in the luxury custom watch sector.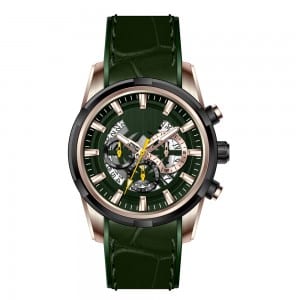 A Glimpse into Custom Seiko Watches:
At BillowTimeWatch, custom Seiko watches are the epitome of luxury and individuality. Seiko, a renowned Japanese brand, is celebrated for its exquisite timepieces worldwide. By offering customized Seiko watches, BillowTimeWatch allows customers to express their unique personalities through a timepiece that is tailored to their exact preferences. Whether it's selecting the dial, case material, strap, or even intricate engravings, customers have complete control over each detail of their watch.
Custom Watches for OEM:
One of BillowTimeWatch's primary services is providing custom watches for OEM purposes. This means that the brand collaborates with businesses and organizations to create personalized watches that align with their brand identity. BillowTimeWatch assists in developing exclusive watch designs, incorporating logos, and ensuring that each timepiece reflects the values and aesthetics of the OEM partner. This service enables companies to create memorable promotional items, corporate gifts, or executive accessories that leave a lasting impression on clients and stakeholders.
Custom Watches for ODM:
In addition to OEM services, BillowTimeWatch also specializes in crafting custom watches for ODM purposes. ODM refers to the production of watches designed by BillowTimeWatch, which can then be branded and sold under the client's label. This service is ideal for those looking to enter the watch market swiftly without the need for extensive design and development processes. BillowTimeWatch's expertise in this area guarantees high-quality timepieces that reflect the client's brand vision, enabling them to establish themselves in the watch industry seamlessly.
The Manufacturing Process:
BillowTimeWatch follows a meticulous process to ensure that each custom Seiko watch is crafted to perfection. Starting with a detailed consultation, the brand works closely with customers to understand their preferences and design requirements. With access to a wide range of Seiko watch models and materials, BillowTimeWatch's design team collaborates with clients to create unique 3D renderings that capture the envisioned design.
Once the design is approved, skilled watchmakers at BillowTimeWatch bring it to life. Partnering with Seiko, the brand ensures that only the finest materials and components are used in the production process. With precise craftsmanship, attention to detail, and rigorous quality control, every custom watch undergoes meticulous testing before it is presented to the client.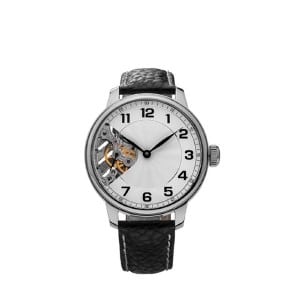 BillowTimeWatch has become synonymous with the production of personalized timepieces that combine Seiko's reputation for excellence with individual customer preferences. Its dedication to custom watches for OEM and ODM purposes has further solidified its position in the industry. By offering unique design options and comprehensive customization services, BillowTimeWatch brings the dream of owning a personal, tailor-made Seiko watch within reach. Discover the world of custom watches with BillowTimeWatch and let your personality shine through every tick of the clock.