Choosing the best custom watchmaker involves considering factors like craftsmanship, design capabilities, reputation, and customer reviews.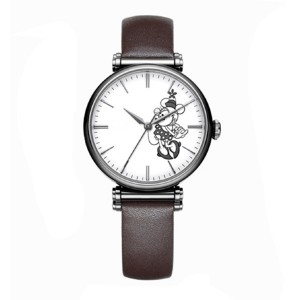 Here are some renowned custom watchmakers known for their exceptional craftsmanship and customization options:
Patek Philippe:
Patek Philippe is one of the most prestigious watchmakers globally, known for its exceptional craftsmanship and bespoke watchmaking services. They offer a wide range of customizations, from dial design to precious metal choices.
A. Lange & Söhne:
This German luxury watchmaker is famous for its meticulous attention to detail and craftsmanship. They offer customizations on various watch models, allowing you to create a unique timepiece.
Jaeger-LeCoultre:
Jaeger-LeCoultre offers an array of customization options, including case materials, dial designs, and engravings. Their Atelier Reverso allows customers to personalize Reverso models extensively.
Vacheron Constantin:
Vacheron Constantin, founded in 1755, offers a bespoke watchmaking service called "Les Cabinotiers." They can create entirely unique timepieces tailored to your preferences.
Roger W. Smith:
Roger W. Smith is an independent British watchmaker known for handcrafting highly customized, limited-edition watches. Each piece is meticulously created by a small team of artisans.
FP Journe:
François-Paul Journe is a renowned independent watchmaker who offers customization options for his exceptional timepieces. Customers can choose materials, dials, and other personalized features.
Richard Mille:
Richard Mille is known for its innovative and high-tech timepieces. While customization is often reserved for high-profile clients, they offer a range of unique materials and designs.
Bespoke Watch Projects:
Some independent watchmakers specialize in creating entirely custom watches for clients. These artisans often work closely with clients to design unique timepieces from scratch.
When choosing a custom watchmaker, it's essential to communicate your preferences and expectations clearly. Be prepared for a collaborative process, as creating a custom watch can take time. Additionally, consider your budget, as custom watches can vary significantly in price based on materials and complexity. Always research the watchmaker's reputation and review their portfolio of custom projects to ensure they align with your vision for a one-of-a-kind timepiece.